"La Giuiaia" has been nominated four stars holiday farm by the Municipality of Città della Pieve, with a special appreciation for the remarkable work of protection and transmission of the local farming tradition.
.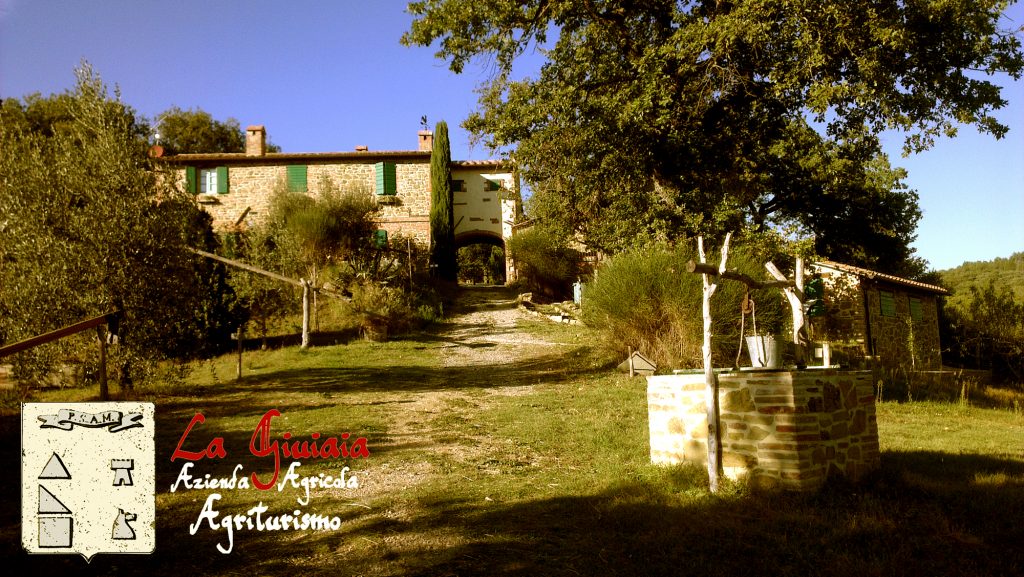 .
Perched 400 meters above sea level, along the steep slopes of Mount Pausillo and above the hilltops overlooking the plain of Trasimeno lake, "La Giuiaia" of Poggio al Vento has been restored to its former glory. Situated in the northern territory of Città della Pieve, "La Giuiaia" juts out onto one of the most untamed western overviews of the Umbria region, rising on the core of a unique historic frame that gathers unforgettable ancient villages and traditions. This holiday farm, its name originating from the garden sieve used by peasants to separate the wheat from the chaff in the 19th century, lies where once wide corn fields were waved by the wind, and is today totally immersed in olive groves, vineyards and the seasonal colours of centuries old plant life.
We are happy to offer a stay made up of hospitality, kindness, nature, memories and, of course, respect for tradition.
"La Giuiaia" bids you Welcome!

.
Apartments for rent
Farm produce for sale
Franches Montagnes horse breeding & carriages
White donkeys of Asinara & children's entertainment
Ancient rural culture
Etruscan aura
Events in the surrounding areas
Photo's
How to contact us / How to reach us
.
Bewaren
Bewaren