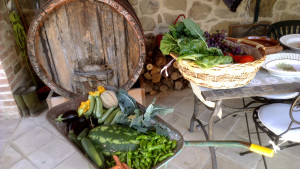 –
The distinctive characteristics of territory, soil and climate lend special virtues to our products grown in compliance with organic treatments. The farm provides:
IV – LEGUME (beans) FROM THE TRASIMENO
–
All our activities are guided by rural traditions and are meticulously in accordance with current National and European law.
Our every effort is moved by passion for nature and our experience in the international field of environmental impact, biodiversity and living resources exploitation.
Treatments, preservation and food packaging are guaranteed by a consortium authority which controls all essentials, such as the granting of food hygiene certification.